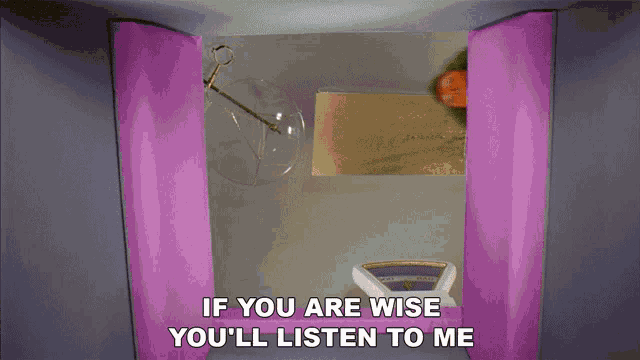 🤡Shady shit they did/still do
Do you remember that kid growing up who thought they were smarter than everyone else and really, was just your run-of-the-mill deceitful shithead? Let me introduce you to Daniel Shnaider, co-founder, virtual assistant, solo marketing team, and guy that probably smells like cigarettes from Warmy.io.
Daniel was caught spamming multiple LTD groups pretending to be a customer of his tool during the launch of their email warming tool LTD, which seems to be going cold as fuck as of writing.
Homeboy Daniel thought he could 4D chess his way out of this by pulling out all the big stops. He played the fan favorite, "I don't see what's the problem is" card (a big gamble IMO).
Daniel subsequently got taken to the cleaners by the lovely LTD community (see receipts).
In private messaging, Daniel blames this blatant shady self-promotion spree on his "marketing team". Bro any competent marketing team would advise you that impersonating a customer while stroking yourself is an ill-advised idea (see receipts).
As the heat piles up, our hero Daniel tries to make amends by emailing the admin of Digital Marketing Tools Facebook Group with a well-crafted message stating that this was a hard lesson in humility and took ownership of his scammy shithead ways.
JUST KIDDING. No, this beauty decided to double down and pass the buck to some poor non-existent marketing team (clearly) and continues to dig himself a deeper hole.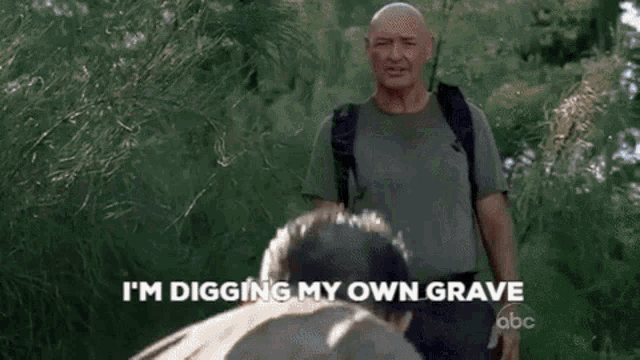 🕵️‍♂️ Receipts
Hm.. this Daniel guy looks sus. Let the memes begin.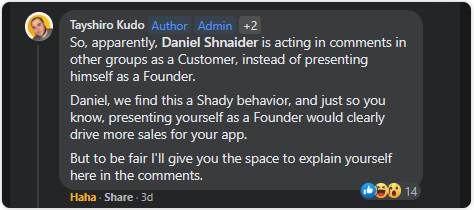 For real though, who do these dipshits think they're talking to? Do you forget that we're nerds with above average attention to detail? That we keep all receipts? You're supposed to know your fucking crowd, Daniel.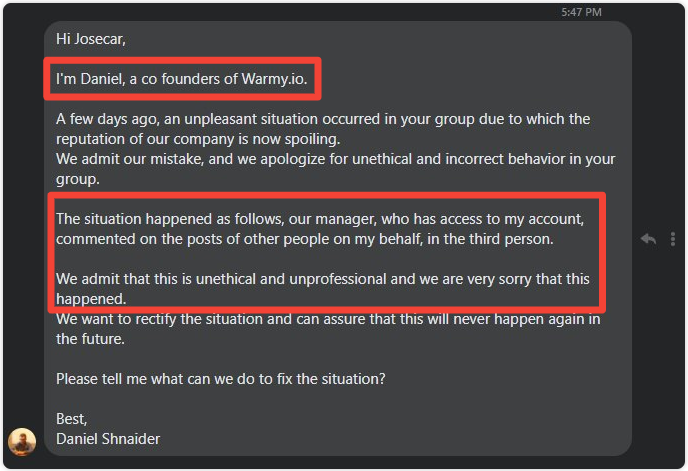 ... BUT WHY WAS YOU ON THE STREETS TELLIN' A DIFFERENT STORY? YOU AIN'T READY FOR THESE KINDS OF STREETS, DANIEL. THE COMPETENT BULLSHIT DETECTOR TYPE. YOU'RE PUNCHING ABOVE YOUR WEIGHT CLASS SHNAIDY.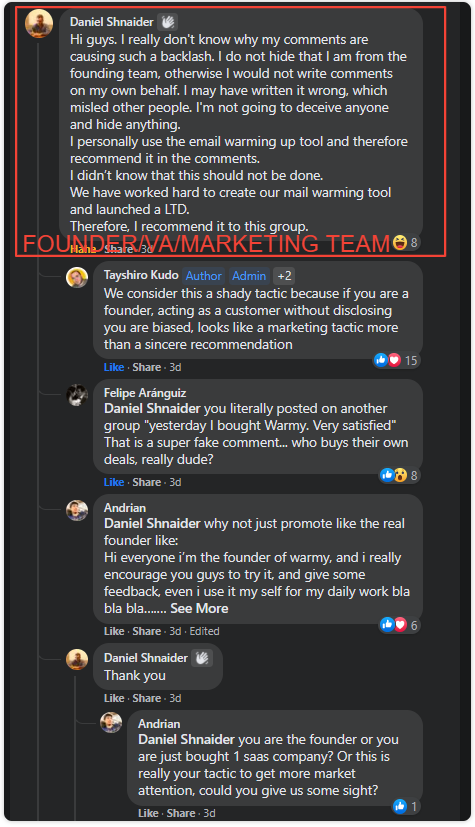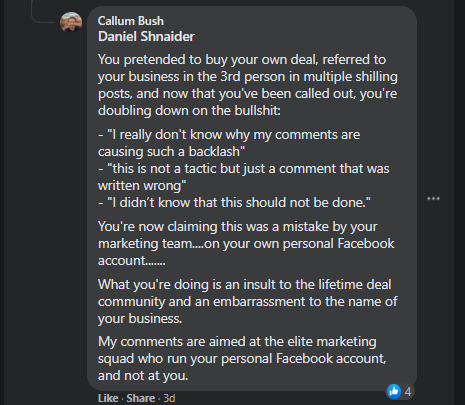 DANIEL, YOU'RE CONFUSING YOURSELF.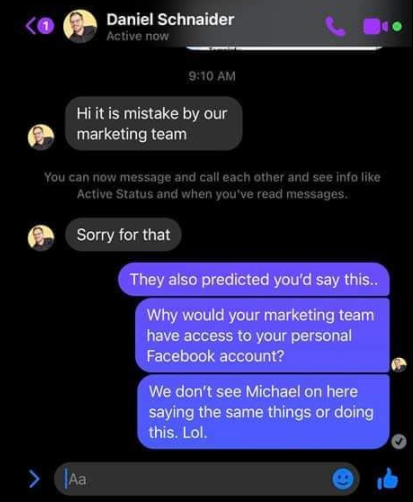 IT APPEARS THEIR BUSINESS MODEL IS HIGHLY BASED ON ASSUMPTIONS. ARE YOU GUYS OKAY OVER THERE?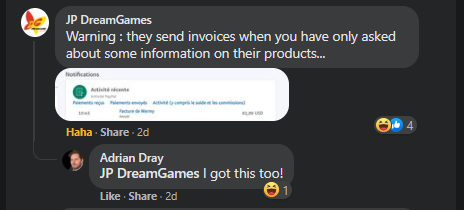 🙋‍♂️ Non-haters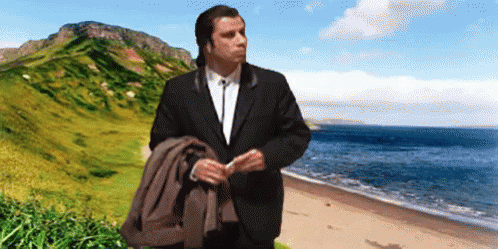 ---
Disclaimer: shitlistltd.com is an aggregation site that posts content submitted by anonymous users based on their personal or shared experiences with shithead LTD software or services. Unless we receive details accusing a founder of using LTD money to fund darknet redrooms or something insane like that, we do not investigate or verify any of the claims.