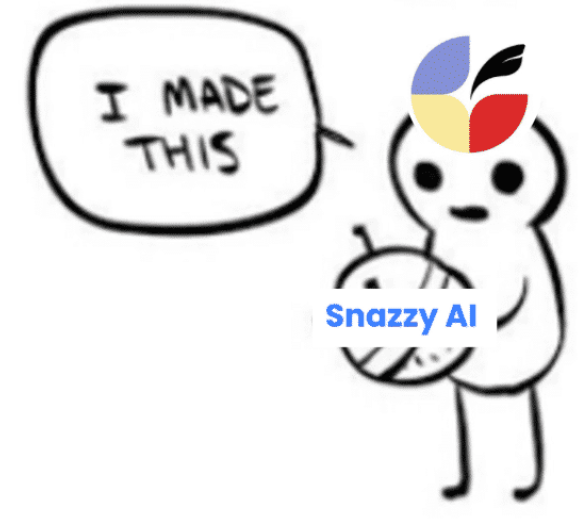 | | |
| --- | --- |
| Category | AI copywriting |
| Doo Doo Meter | 💩💩💩💩💩 |
| Founders | Jasmine Wang, Anna Wang |
| Launched on | AppSumo, StackSocial |
🤡 Shady shit they did/still do
Shamelessly stole snazzy.ai's entire thing - not a big deal, just a little IP theft. Nothing to see here.
Launched LTD on the basis of being pegged to the Starter Plan which originally had 25 monthly credits which got bumped up to 50.
After LTD users' credits were also increased (rightfully so) these asshats subsequently slashed in half LTD accounts credits, no longer pegging it to the Starter Plan (screenshots exist you dildos).
Removed in-app customer support for LTD customers.
All of this happened after receiving $10 million in funding off the backs of LTD users' feedback and QA.
Fuck you guys.
🕵️‍♂️ Receipts
Founder of snazzy.ai confronts the Copysmith team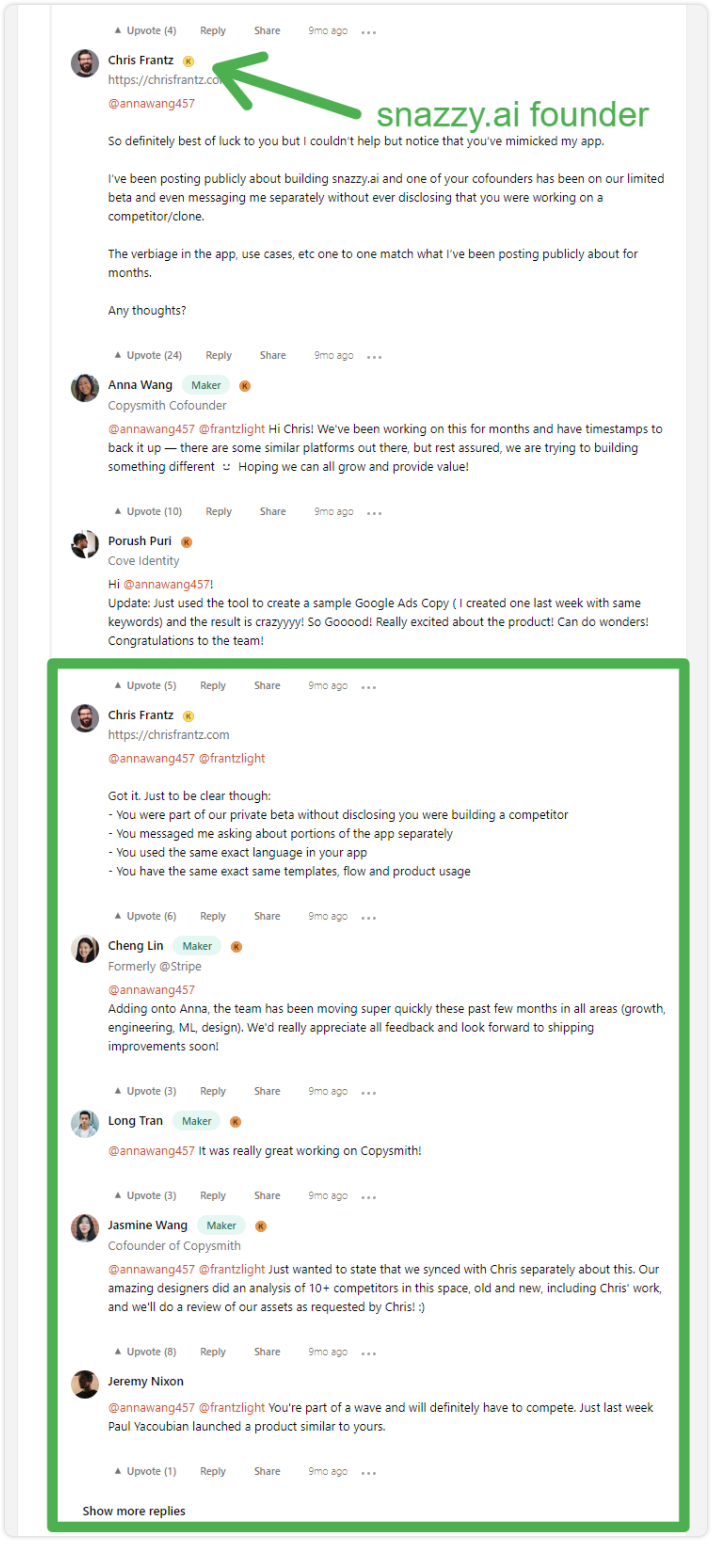 Oh nooo, your credits were cut in half? Whoops. Sorry, not sorry.

🙋‍♂️ Non-haters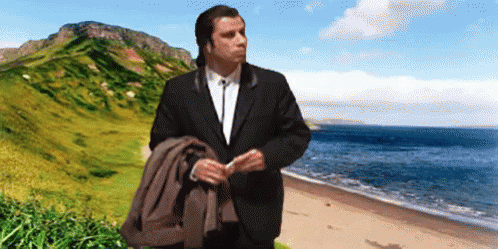 ---
Disclaimer: shitlistltd.com is an aggregation site that posts content submitted by anonymous users based on their personal or shared experiences with shithead LTD software or services. Unless we receive details accusing a founder of using LTD money to fund darknet redrooms or something insane like that, we do not investigate or verify any of the claims.